Customize a Free Online Store for Your Business
E-Stores
Identity Ink allows your company or organization the ability to have your own free online store without any of the hassles of creating an e-commerce website. It is a completely managed solution: No hosting fees, server or website maintenance, merchant, or credit card processing fees. We design, develop, add/modify/remove products.
We build our storefronts specifically for selling custom t-shirts and other screen printed and embroidered merchandise such as polos, caps, bags and more. These are not cheap iron on or digital transfers; this is high quality screen printing and embroidery like you would see in a retail store.
Having an Identity Ink E-Store allows your organization to have one central place to order all your merchandise. Locations in other cities do not have to find their own vendors to fulfill their needs. Reduce time and save money by ordering from one company. This also helps maintain your brand and keeps everything consistent whether you have one location or one hundred.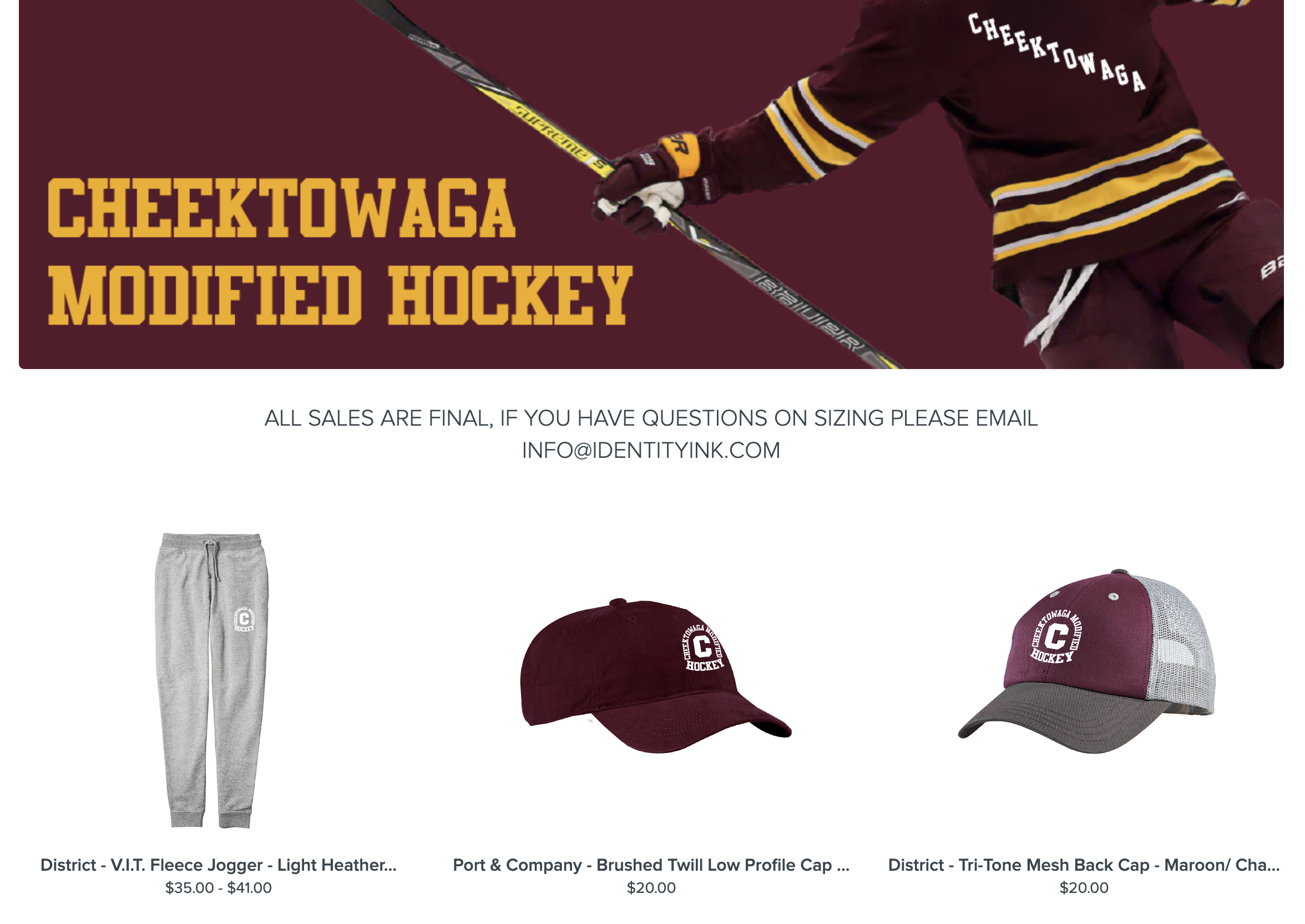 Simply share your E-Store link by email or posting on social, and let your customers order for themselves! Multiple pricing formulas allow you to earn commission for your organization, perfect for fundraising! Your store is 100% risk free with no set up fees, no monthly fees or upfront inventory. Each E-Store is assigned an account manager to personally work with you to make sure you receive a personal touch and that your needs are always taken care of.
Whether you need 1 or 100,000+ pieces, our production facility can handle the job. Choose from a full line of t-shirts, sweats, hats, polos, jackets, bags & more for your E-Store. All available with no minimum purchase. Promotional products are also available.
Our customer service team handles all phone calls, email and order issues giving you more time to do the things you need to do. Let us handle the details. Above all, safety and security is our top priority. You can always trust your information with Identity Ink. We follow the latest industry standards to remain PCI Compliant.
How it works
Never again worry about passing out flyers, counting sizes or collecting money. The online store takes care of all that. Just email out a quick link or post it and let your people order for themselves.
With two flexible pricing options, you can choose pricing that best suits your goals:
Commission Formula: This is our #1 selling option and is great for schools and other non-profits.
Lowest Price Formula: offers no commission back and it offers the lowest priced apparel possible. This is great for businesses such as banks that have multiple branch locations that do not wish to make money from their employees but would like to have one central place to order their merchandise.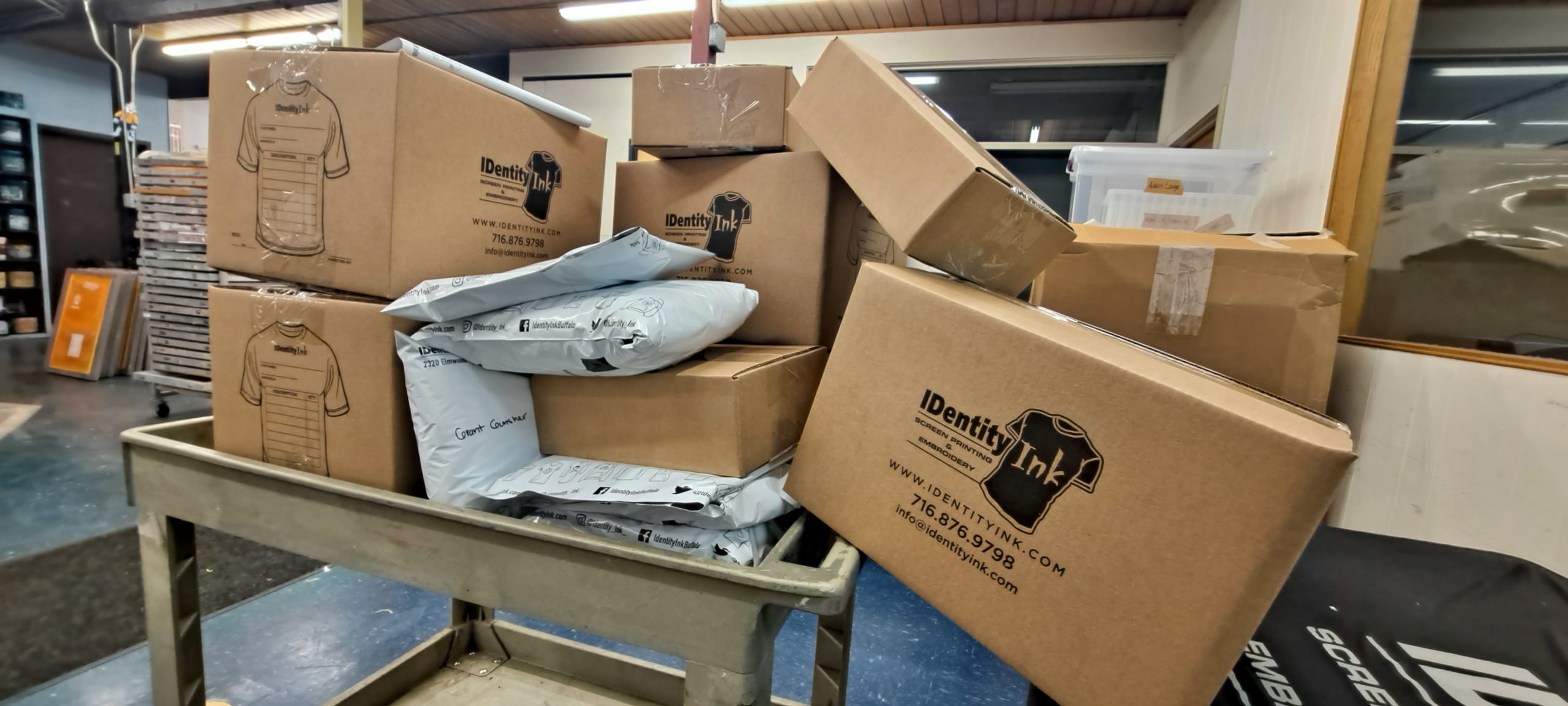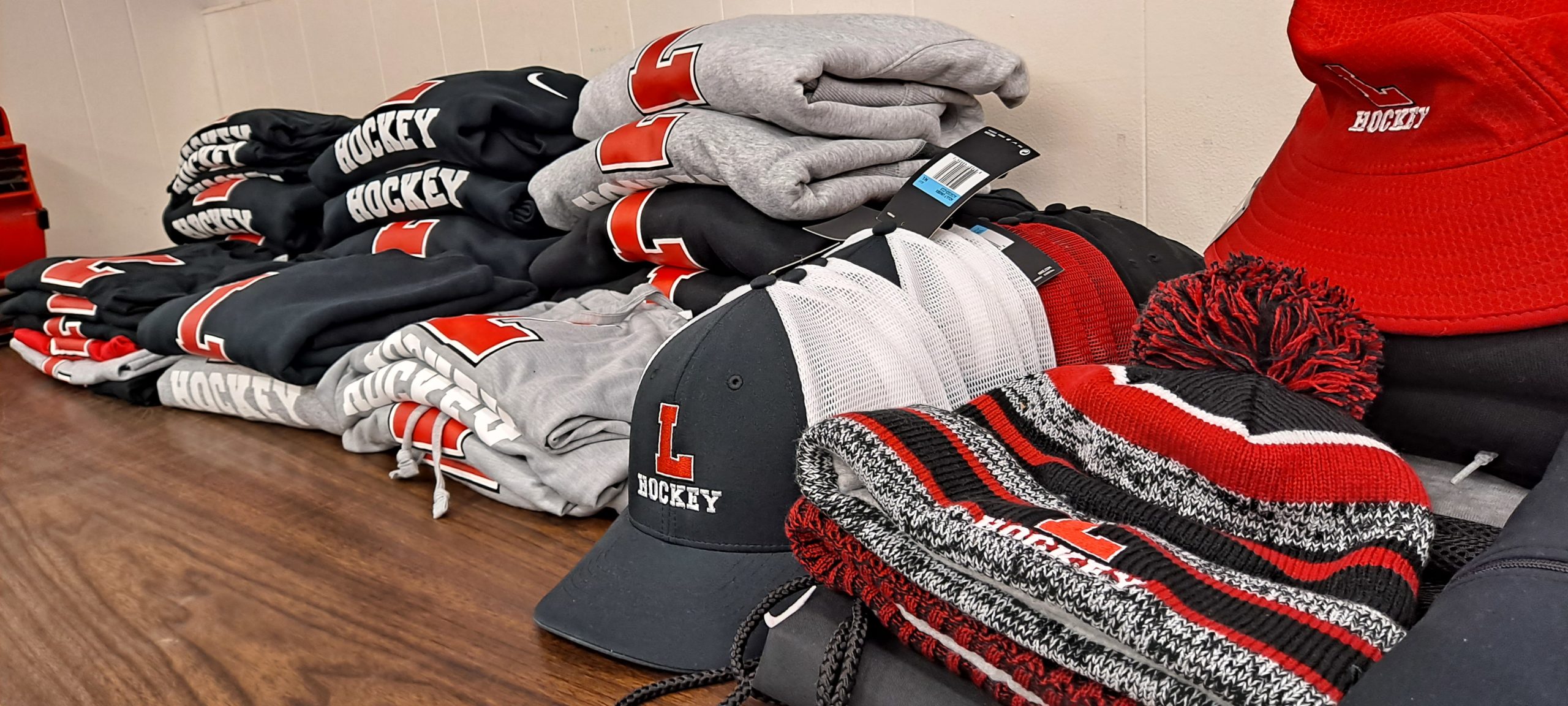 We handle all payment processing and accept Visa, Mastercard, Discover and American Express. You won't have to deal with the hassles of payment gateways, and all the monthly and per transaction fees normally associated with that.
Employee Payroll Deductions: Offer your employees the ability to have the order taken out of their next 1, 2, or 3 paychecks.
Gift Certificates: Gift certificates can be purchased by the company in advance through your account manager.
Promotional Codes: We offer a variety of promotional code options for your convenience.
Identity Ink offers two delivery options:
Shipped: Each order will receive a shipping confirmation e-mail with tracking details.
Local Pickup: local organizations in the WNY area can choose to pick up at our facility to avoid shipping costs.
We handle all the customer service. Customers can email or call and speak with a real human. Never worry about tracking down orders, collecting payment, etc. All our team members are on site, so you never have to worry about being redirected to an off-site call center.
We take the hassles out of group ordering. Allow your group's individuals to place their orders online in one central place. At the end of the sales event, we produce and ship the items to you. Meaning you don't have to deal with the hassle of paper sign-ups and counting sizes or collecting payment.
Multiple Decoration Options
We allow you to offer both screen printed and embroidered options, as well as digital printing and vinyl. You can showcase multiple logos and personalize pieces too. This is great for organizations with different departments, and is excellent for schools that may want to offer custom names on the back of their apparel.
Production Order & Fulfillment
With no minimum order and no inventory, you can offer over a hundred apparel products with no upfront inventory. Each item is custom produced and drop shipped so you never have to worry about any out-of-pocket expenses or acquiring any unneeded items. Promotional products and specialty advertising merchandise also available for order and fulfillment (may require inventory).
We don't leave you empty handed. We can help you design flyers and e-mail campaigns to help promote your online store. The success of your E-Store will truly be dependent on how well you market it to your organization. Groups that market well see great results. If you put up an online store and don't tell anyone about it, you're not going to receive any results.
Sales tax is collected on all orders shipped within the state of NY (unless you can provide a Sales Tax-Exempt form). If you have ever had to charge sales tax, you know what a pain it can be. We collect and pay all sales taxes to the correct counties based on where your items are shipped.
Adidas, Dickies, Alternative, Columbia, Nike Golf, Ogio, Champion, Izod, New Era, North Face, Carhartt, and more!