There's a lot that goes into your design from start to finish, and we're here to help! We know that many people don't have access to software like Adobe Illustrator and Photoshop, that's why we're ready to work with you to make sure your design is print-ready.
Hourly Art Fee = $35.00
Anything less than 1 hour is free with order
Starting from scratch?
Have an idea but don't know where to start? Not a problem. Provide us any thoughts, information, images, or links you have and one of our graphic designers will work with you to bring your design to life.
Already have a finished design?
Attach your file when contacting us. Best file format is (vector).ai, .eps, or .pdf types if you have them, or (raster).jpeg, .tiff if you don't. When sending .jpeg or .tiff please use the highest resolution possible (300 dpi or greater), however do not just increase the size in Photoshop or another program, this is called up-sampling and will result in a blurry image.
Art Guidelines & Requirements
Our primary software is Adobe Illustrator (.eps) and Adobe Photoshop (.psd). For all other software programs, save files as an encapsulated postscript (.eps) file. Providing high quality art helps us complete your orders faster. Accepted file formats include .ai, .eps, .pdf, .psd, .tif, .bmp.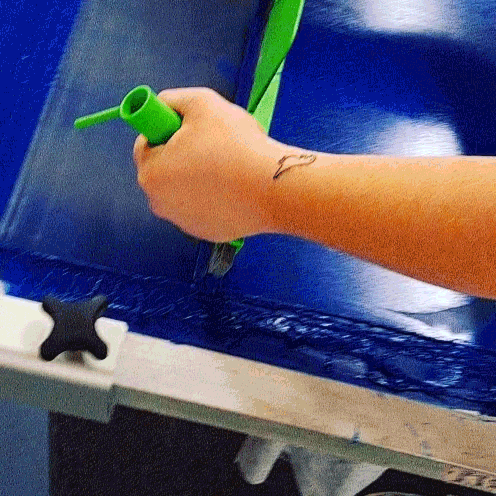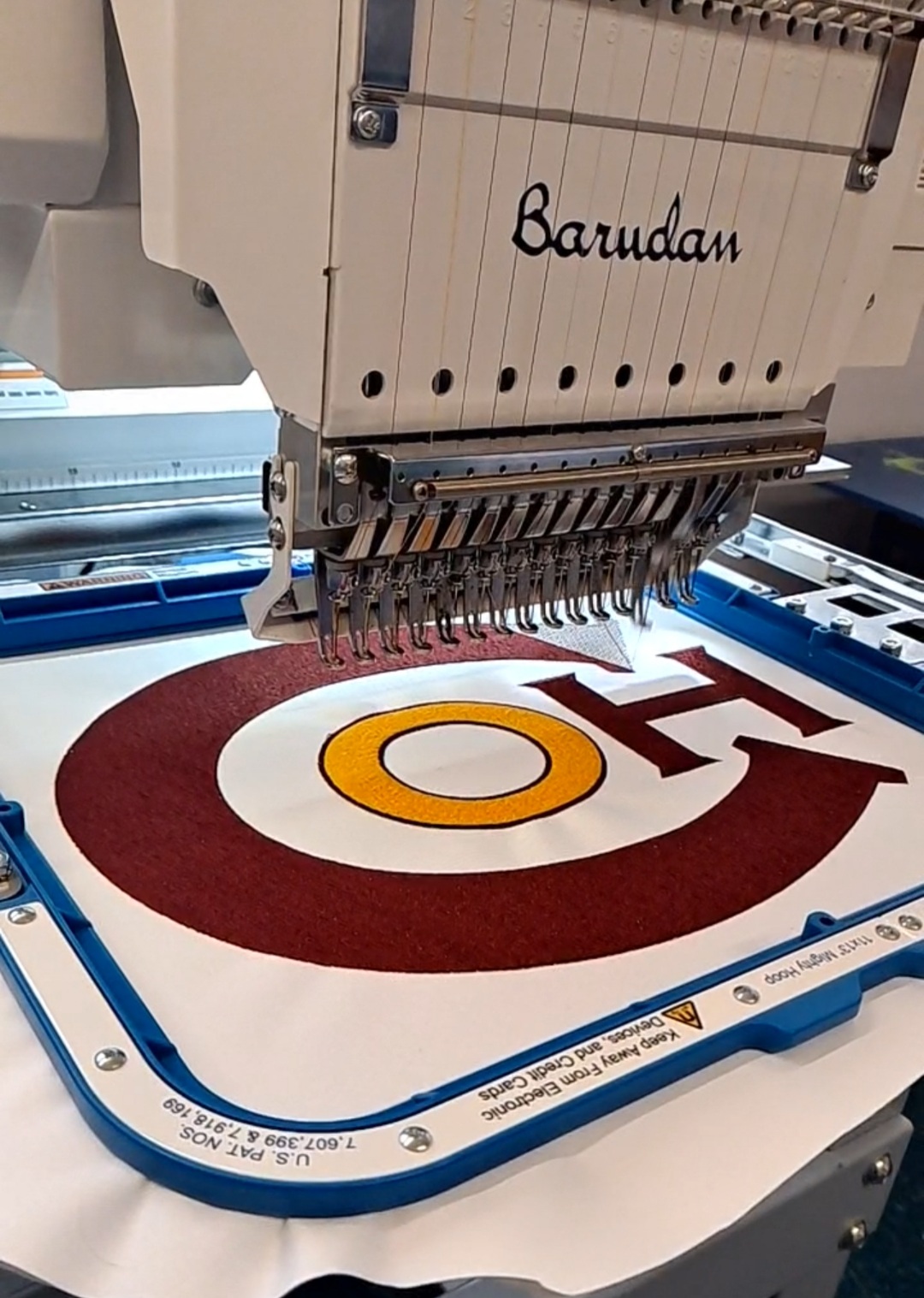 Adobe Illustrator, Corel Draw. etc.
Vector Art Steps
Convert text to outlines. This eliminates the need to embed or send font files.
Avoid complex blends or transparencies. These require alterations for optimum screen-printing quality.
scanned/digital photos and art, Adobe Photoshop
Raster Art Steps
Create or size art to the actual size to be printed.
Resolution should be 300 dpi or greater.
Include all layers and channels (do not flatten).
Save as .psd or .tif file.
Adobe Illustrator
Converting text to outlines
When an artist enters text in a vector design it pulls the font information from a file on the artist's computer. So, if the art is exchanged from one computer to another, the font files must be exchanged as well. To get around this text must be "converted to outlines". This makes the font a shape instead of text; and can be seen/edited on all computers.
On the menu bar go to Select/All.
On the menu bar go to Type/Create Outlines.
Save file as .ai, .eps, or .pdf
If your design uses specific spot colors, it is best to find the Pantone (PMS) color match. Note the PMS numbers (ex. Pantone 276C) in your art files or when placing your order.
Vector files are high resolution, and the file name will end with .ai, .eps, or .pdf. Raster images are low resolution, and the file name will end with .jpeg or .tiff. If a low-resolution file is all you have, send it to us anyway and we will see if we can make it work for you. In this case we often must redraw or recreate artwork in a vector file format. Vector files can be scaled infinitely without loss of quality, since they are formed with geometric math equations, instead of a limited number of pixels. Good quality art and references files help us more swiftly complete your mockup, and ultimately your entire order.
How large can my design be?
We have a maximum imprint size of 13"x16" however in most cases it depends on the garment and the garment sizes you choose. For example, if you are printing on a hooded sweatshirt with a pocket, you will have less room for a tall design.
Designs on different sizes
The dimensions of the printed design will be the same for every item in your order. That means that your design may appear larger on a youth product, or smaller on a plus-size product, even though the design is the same on every item. It may also preclude the design from being printed on items with elements such as pocketed or zippered sweatshirts.